History is not always kind to great games. Titles once heralded as masterworks are often lost as console cycles turn. Alternatively, there are the offbeat outliers completely shunned during their own lifetimes, only to be quietly ransacked by later generations of designers.
Here, we be remember 30 brilliant, idiosyncratic, challenging or just plain weird titles that have been erased from the gaming annals, or at least criminally overlooked. Each one of these did something interesting with gaming, just not interesting enough to be endlessly recalled in misty-eyed retro articles or on otherwise pretty good Charlie Brooker documentaries.
What have I forgotten? What crimes against video game nostalgia have I committed? Add your own favourites in the comments section.
3D Deathchase (Micromega, ZX Spectrum, 1983)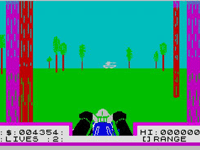 Written by lone coder Mervyn Estcourt (who also produced a PC remake almost 20 years later), this remarkably progressive 3D chase game gets the player to ride a futuristic motorbike through dense woodland, attempting to track down and shoot enemy riders. The first-person view and smooth sensation of movement were astonishing at the time (especially considering it ran on the older 16k Spectrum), and it no doubt prepared the way for future variations on the free-roaming driving game.
Aliens: The Computer Game (Software Studios/Electric Dreams Software, C64/Spectrum, 1986)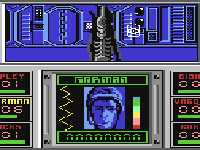 Activision developed a higher profile tie-in with the movie, but this version is far superior and has lasting significance in game design terms. It's essentially a prototype first-person shooter, complete with moveable targeting reticule. Players have to guide six of the film's characters through the colony base, toward the queen's lair. Although movement is essentially limited to left and right (firing at doors lets you pass through them), the action is tense, and the importance of quick accurate aiming hints at the FPS genre to come. There's also a brilliantly unsettling take on the movie's motion tracker sound effect that ramps up the scare factor considerably. And when the face huggers leap at you it is terrifying.
Alter Ego (Activision, C64/PC/Apple II, 1986)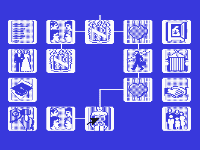 Designed by psychologist Peter Favaro and released by Activision, this fascinating life simulation gave players control over either a male of female character as they progressed from childhood to grave. Designed around a series of key decision points, the mostly text-led experience was based on hundreds of interviews conducted by Favaro, and was hugely critically acclaimed at the time. Alongside David Crane's Little Computer People it laid the groundwork for modern era "virtual soap opera" The Sims. Alas, the sparse presentation and offbeat concept meant that the sim sold poorly and a proposed sequel, based around rearing a child, was scrapped. You can play the original game online.
Astal (Sega, Sega Saturn, 1995)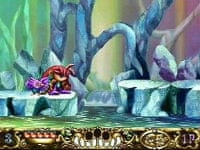 Golden Axe, Streets of Rage, Altered Beast… Plenty of Sega's classic side-scrolling beat-'em-ups have gone on to become legends of the genre. But somehow this beautiful early Saturn release has been over-looked, perhaps thanks to the console's untimely demise. Banished from Earth by an angry goddess, the eponymous hero must return to rescue the girl he loves. Okay, forget the horribly trite story and revel in the gorgeous hand-drawn artwork and interesting attacks, which allow Astal to blow his enemies over or wrench trees out of the ground to chuck at them. There's also an innovative but tricky co-op mode which puts player two into the role of Astal's bird sidekick. Watch this playthrough for a taste of the wonderful character and landscape designs.
Bioforge (EA/Origin, PC, 1995)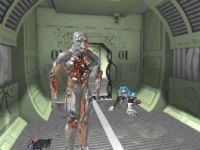 The "interactive movie" genre of the mid-90s brought us plenty of nightmarishly unplayable dross as game developers fell in love with the idea of using full-motion-video to create, ugh, "cinematic" experiences. But there were some fascinating examples, too, like this cyberpunk adventure, set on a moon base governed by religious maniacs who believe man must evolve toward a machine-hybrid state. The player awakens as a cyborg and must escape the lab, piecing together the plot from PDA diary entries and using security and computer equipment to hack defenses. Elements of Deus Ex, Bioshock and Dead Space all combined to create a tense and interesting adventure. It was so expensive to produce, however, that low sales ensured a planned sequel never arrived. Edge later published an excellent 'Making of' feature.
Bust A Groove (Enix/Metro Graphics, PlayStation, 1998)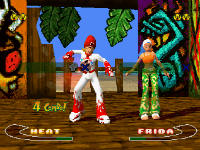 This formative rhythm action game cordially invites players to bust ridiculous disco moves by following onscreen direction prompts, in a similar manner to Sony's revered PaRappa The Rapper. The difference here is the head-to-head competitive dance fighting element, allowing dancers to knock each other off the beat with special disco fight moves. Featuring an excellent electronica soundtrack, bizarre characters and super-smooth animation, the title helped build the "post-pub gaming" credentials of the PlayStation, and spawned a sequel. But then Konami's all-conquering Dance Dance Revolution strutted in and kicked it from the dance floor.
ChuChu Rocket (Sega/Sonic Team, Dreamcast, 1999)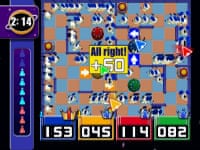 How this frenetic combination of Pac Man, Bomberman, Lemmings and Hungry Hippos failed to become a continually updated gaming staple is beyond us. Designed by Sonic co-creator Yuji Naka it's a fast-paced maze puzzler in which players have to place arrows on the floor to direct a line of mice into rockets so they can escape the giant cats. In the four-player mode, participants can also use arrows to direct the feline enemies toward competitors, making for fraught, hugely tense encounters. Given away free to European Dreamcast owners, the game would later surface on GameBoy Advance and iPhone but should – if there were a whiff of justice in the universe – be on every single console released from 1999 to the end of time.
Devil Dice (Sony/Shift, PlayStation, 1998)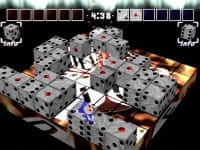 A modest success on its release and followed by two sequels, this ingenious puzzler was briefly revered, but has somehow slipped from wider memory. Players must navigate a grid by stepping on and turning dice cubes – when the numbers match between two adjacent cubes, they disappear. It's sort of a numerical match-three puzzle, bringing in some of the deeper mathematical reasoning of Area/Code's masterful iPhone title Drop 7. Originally created using Sony's home programmable console, the Net Yaroze, it was one of the few 'homebrew' titles to see release on the PlayStation.
Eternal Darkness: Sanity's Requiem (Nntendo/Silicon Knights, GameCube, 2002)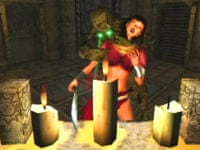 Resident Evil 4 wasn't the only standout survival horror experience on Nintendo's under-rated GameCube system. Developed by Canadian studio Silicon Knights and originally meant for the N64, Eternal Darkness is a fascinating Lovecraftian romp following student Alexandria Roivas as she investigates a book known as the Tome of Eternal Darkness. The powerful artifact provides a portal to a selection of previous lives, all of which must be experienced by the player in order to prevent an ancient evil from re-surfacing. The narrative and locations are creepy and unsettling, but the best part is the sanity meter which drops when you encounter enemies, causing visual disturbances and even tricking you into believing your TV has broken. Critically acclaimed, but with its mature rating, Nintendo fans weren't quite sure what to make of it. A proposed sequel never materialised, despite Nintendo renewing the trademark as recently as 2012. Meanwhile, many of the original development team went on to form Precursor Games and planned a spiritual successor named Shadow of the Eternals which sadly failed to hit its crowdfunding target last year.
Freedom Fighters (EA/IO Interactive, GameCube/PS2/Xbox, 2003)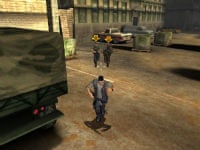 On a break from the highly successful Hitman series, Danish studio IO Interactive launched this innovative third-person squad-based shooter, getting to the whole America-invaded-by-Communists plotline years before Call of Duty. You play as a regular Joe running round New York taking on Russian troops – and the more you kill, the more your "Charisma rating" goes up allowing you to recruit followers. That's right, it's Homefront meets Twitter. Great controls and smooth squad commands ensured a thrilling yet surprisingly tactical experience. Maddeningly, it seems a proposed sequel was put on indefinite hold so that the studio could work on… Kane & Lynch. Wha… why?!! Anyway, Eurogamer has a nice retrospective on the game right here.
FreQuency (Sony, PS2, 2001)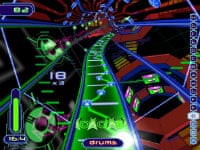 The first title from music game innovator Harmonix was a compelling cross between Tempest and Rez. Your avatar, FreQ, zooms down an octagonal tunnel, swapping walls to hit the correct musical chunks and keep the soundtrack pumping. Fans of the musical game genre recall this trailblazer fondly, but it doesn't get enough credit for its crucial interface innovations. Famously, then VP of Xbox, Ed Fries, turned the game down, but suggested the team work on a similar idea with a dedicated controller. They went away and made Guitar hero.
Gitaroo Man (Koei/Inis, PS2/PSP, 2001)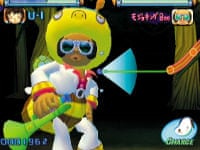 Of the many rhythm action games involving talking dogs and heroes that transform from lonely schoolboys into guitar-wielding galactic saviours, Gitaroo Man is definitely in the top three. Developed by music game specialist Inis (which would go on to create the Xbox karaoke title, Lips) it's a deranged mash up of teen manga, weird future rock and beat-'em-up complexity. PaRappa got there first and is the more approachable of the two, but Gitaroo Man is a joyous celebration of music, fashion and surreality. A later PSP version added new modes and was well-received, but the title has never escaped its 'cult' label.
Hellfire (Toaplan, arcade/Mega Drive/PC Engine, 1989)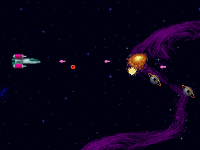 Okay so the late eighties and early nineties saw no shortage of beautiful scrolling shooters, but when the subject comes up, it's the works of Irem, SNK and Treasure that tend to get eulogised. The now sadly defunct developer Toaplan was a master of the genre though, and Hellfire is a scorching space blaster with a wonderfully balanced and satisfying weapon system that lets you quickly swap between four different laser types to take on the various attack waves. The Mega Drive conversion is arguably better than the arcade original, adding a super cannon and new difficulty levels, and it remains one of the console's finest moments. Incidentally, Toaplan followed Hellfire with another side-scroller, Zero Wing, which, in its European Mega Drive conversion, contains the immortal line, "All your base are belong to us".
Herzog Zwei (Sega/Technosoft, Mega Drive, 1989)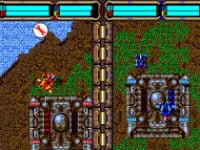 When gamers talk about the origins of the real-time strategy genre they often pick out Dune II as a starting point, forgetting the whole host of foundational games that proceeded it. One of them was Herzog Zwei, an early Mega Drive title in which the player pilots a transforming mech over a series of eight warzones, dropping units off to engage enemy craft, then issuing an array of orders. Although the AI isn't amazing, the array of available vehicles, including both air and ground options, made this a surprisingly sophisticated tactical challenge on a machine better known at the time for brawlers and shooters. The head-to-head mode was a fantastic inclusion, too – but even this wasn't enough to impress contemporary critics, many of whom were bemused by the comparatively glacial pace of battle.
Interstate 76 (Activision, PC, 1997)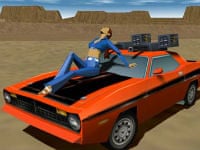 Released in the midst of a major seventies revival, Activision's stylish driving adventure was a spot-on pastiche of that era's cop shows, road movies and paranoid thrillers. Set in an alternative America where the 1973 oil crisis has never been resolved, it follows unlikely heroes Groove Champion and Taurus as they go up against a Mad Max-style army of muscle car psychos. The brash flat-shaded visuals and funk jam soundtrack accentuate the exploitation feel, and there is some brilliantly dark humour hiding behind more conventional period references. There was a sequel, Interstate 82, and a spin-off series of car combat games, Vigilante 8, on consoles, but, come on Activision, a proper remake would go down amazingly well on Steam.
Little Big Adventure (EA, PC/PlayStation, 1994)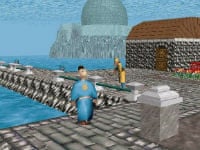 The early-to-mid-nineties saw a burst of creativity in the French development scene with titles like Alone in the Dark, Flashback and Rayman attracting worldwide acclaim. Among these idiosyncratic gems was Little Big Adventure, a colourful science fiction epic developed by Adeline Software, and overseen by Frédérick Raynal, the co-creator of the Alone in the Dark series. The surreal narrative follows unwilling prophet Twinsen as he journeys across his world to defeat evil overlord, Dr. Funfrock. The appeal is in the disarmingly neat isometric visuals and strange puzzles and side-stories, and the game sold well enough to spawn a decent sequel. There has been talk of a remake, but the title's quirky charms are unknown to many younger adventure fans.
Meridian 59 (The 3DO Company, PC, 1995)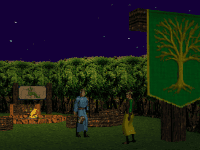 While the ill-fated 3DO company is best known for its failed 32bit games console, it was also the publisher for this seminal massively multiplayer online RPG. Originally coded by brothers Andrew and Chris Kirmse in their parent's basement, the game arrived before Everquest and Ultima Online, bringing 3D visuals to the online adventure genre and introducing a large fanbase to many of the key conventions that would follow. After 3DO abandoned the title in 2000, the game was taken on by Near Death Studios, which itself closed in 2010. But somehow it has survived and is now run as a free-to-play open source project by the Kirmse brothers. A living piece of MMORPG history.
Mischief Makers (Nintendo/Treasure, N64, 1997)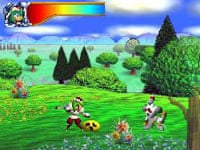 Named Yuke Yuke!! Trouble Makers in Japan, this delightfully colourful and energetic puzzle scroller from Treasure pits ultra intergalactic cybot Marina against the evil Clancer empire as she fights to rescue her imprisoned employer. Created by many of the team behind the legendary Gunstar Heroes, it has a gorgeous kawaii styling and an interesting attack mechanic that allows Marina to grab and shake enemies. With its offbeat level design (Marina has to compete in an athletics event in one mission) and decent boss battles, Mischief Makers achieved cult appeal at the time, but because it could be finished reasonably quickly, reviews were muted. Some kind of Wii U/3DS update or at least a Virtual Console port would be extremely welcome.
Nato Commander (Microprose, Apple II/Atari/C64, 1983)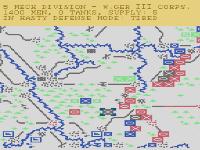 The first military strategy sim designed by Civilization creator Sid Meier is recalled by fans of the genre, of course, but often overlooked in retrospectives of the famed game designer. Set during the Cold War, the player is tasked with moving allied forces against Russia and its Warsaw Pact brethren as nuclear war threatens in the background. Like the later, and incredibly chilling Theater Europe, it captures the paranoia of the era, but Nato Commander also brings in political elements such as strikes in munitions factories or friendly nations inconveniently surrendering mid-offensive.
The Neverhood (Neverhood, Inc/Dreamworks, PC/PlayStation, 1996)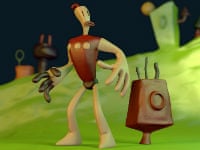 Designed by Earthworm Jim artist Doug TenNapel, this unusual claymation-based point-and-click adventure stars an amnesiac figure, Klaymen, who wakes up on a deserted world and must discover what the heck has happened. The animation is beautiful, the slowly unfolding narrative intriguing, and there's a great soundtrack by cult American songwriter Terry Scott Taylor. It was admired at the time, but nostalgic recollections of nineties adventures are now largely dominated by the great LucasArts titles, leaving The Neverhood skulking in their immense shadows. There was a sequel, Skullmonkeys, and last year TenNapel ran a successful Kickstarter to fund a spiritual successor, Armikrog – although the right-wing views he has espoused on Republican opinion site, Brietbart, have caused controversy.
Oids (FTL Games, Atari ST/Mac, 1987)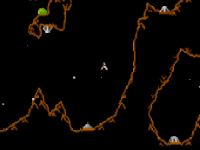 Over-shadowed in its day by the mighty Commodore Amiga, the Atari ST computer had few of its own original titles to shout about. One of them, however, was this inertia-based shooter, which borrowed elements from sub-genre heavyweights Gravitar and Choplifter as well as Defender to tense and exciting effect. The aim is to navigate a series of minimalist caverns in your dart-like craft, taking out enemies and rescuing robotic hostages – the eponymous Oids. A key appeal of the game is its taut fuel system: you need the stuff both to fly and to recharge your shields, so there's a constant balance going on as it slowly runs down. FTL, of course, would later become much better known for its hugely innovative and influential first-person RPG, Dungeon Master.
Oni (Rockstar/Bungie, Mac/PC/PS3, 2001)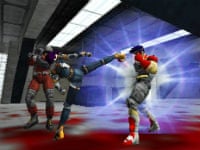 In between revolutionising the first-person shooter genre with Marathon (1994) and Halo (2001), Bungie took some time out to update the third-person beat-em-'up with this cyberpunk action romp. Heroine Konoko stands alongside D'arci Stern from Urban Chaos as one of the great lost female protagonists of video gaming – a renegade cop with a devastating range of combat moves, an interesting back story and clothes that… well, she basically wore actual clothes (a situation that artist Lorraine McLees claims had to be continually fought for). Although criticised at the time for its sparse visuals and lack of multiplayer, this combination shooter/brawler has such pace and energy, paving the way for modern melee adventures like Batman: Arkham Asylum.
Pyjamarama (Mikrogen, Amstrad/C64/Sectrum, 1984)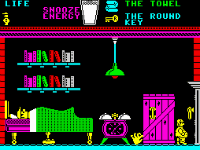 Everyone of a certain age recalls Britsoft favourites like Jet Set Willy, Skool Daze and Attack of the Mutant Camels, but many of the more nuanced classics are slipping from collective memory. Created by lone coder Chris Hinsley, Pyjamarama is a platforming adventure, starring loveable everyman Wally Week who has forgotten to set his alarm clock, and must now wander the house in a somnambulist state, looking for the key to wind it up. Like Jet Set Willy, it is filled with surreal puzzles and weird enemies, but in its detailed depiction of Wally's modest terrace home, it reveals one of the charms of early-eighties British games: they weren't always about space heroes or ludicrous anthropomorphised critters; they were sometimes about normal people worrying about everyday things. Wally is so distraught about the possibility of losing his job at the car factory, he sleep walks his way to a solution. Like the Monty Mole series, which made satirical references to the miners' strike, it says things about the country at that time. A social history in blocky sprites.
Return Fire (Silent Software/Prolific, 3DO/PC/PlayStation, 1995)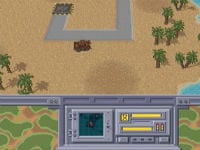 True, the 3DO console was not a great success when it was launched as a hugely over-priced multimedia machine in 1993. And while its software library was let's say modestly populated, it boasted a few minor masterpieces. One was this excellent two-player military sim, in which participants use their tanks, helicopters and jeeps to invade the opponent's base and capture their flag. It's sort of a cross between Advance Wars and Counter Strike, a mix of fraught action and sneaky thinking, and if it had been originally released on PC and PlayStation rather than ported over later, we'd probably still be playing sequels.
Runabout (ASCII/Climax Entertainment, PlayStation, 1997)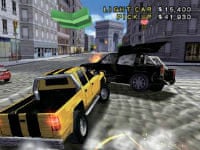 Western developers don't entirely own the open-world adventure genre. Although Grand Theft Auto and Saints Row are dominant, Japanese studios have pitched in: Sega with its brilliant Crazy Taxi and Emergency Call Ambulance titles, and Climax Entertainment with its chaotic Runabout series. Designed by Climax director Kan Naito (also responsible for the classic Shining and Landstalker RPGs), its a mission-based driving quest, in which points are earned by smashing up as much scenery and as many other road users as possible. Renamed Felony 11-79 in the West and followed by a series of inferior sequels, it is as daft, hilarious and anarchic as you'd expect from a game that rewards you for driving a bus through a cafe.
Sacrifice (Shiny/Avalon, PC, 2000)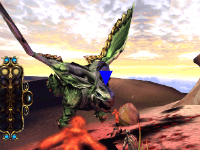 Visually stunning and filled with interesting stylistic flourishes, Shiny Entertainment's real-time strategy sim pitches warring wizards against each other in an exotic fantasy landscape. With an emphasis on close combat rather than resource macro-management, the title was at odds with genre big-hitters like Command and Conquer and Total Annihilation. But it brought in its own packed menagerie of beasts, spells and weapons and the third-person action made the warring more immediate and exciting. Although critically revered, it sold poorly and is barely credited for its technical innovations – as Kieron Gillen later lamented in his retrospective essay on the game.
Tenchu: Stealth Assassins (Acquire/Activision, PlayStation, 1998)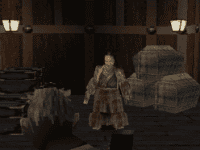 Although the PlayStation One era of fighting games was dominated by the showy Tekken series, there were a few more sophisticated outliers. Acquire's ninja stealth adventure, for example, is just about the most unforgiving combat game of the era. Players are slung into the bloody world of Feudal Japan with just a blade and a series of mission objectives. As with the Thief series, quietly sneaking about in the shadows and surprising enemies is the only way, because face-to-face fights can be ended with just one swipe of your opponent's sword. Dark, complex and dripping in atmosphere, Tenchu was a sophisticated cult classic. A series of sequels followed but we haven't seen a new one in five years. It would come into its own on the PS4 or Xbox One.
Vib-Ribbon (Sony/NanaOn-Sha, PlayStation, 1999)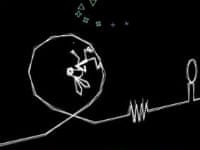 More of an audio/visual experiment than a game, this monochrome rhythm action folly from the makers of PaRappa the Rappa involves guiding Vibri the rabbit along an ever-pulsating ribbon, avoiding pits and carefully managing looped sections. Naturally, the landscape changes in time to the music, but the key feature is that players are able to play their own CDs with the onscreen world reacting accordingly. Much fun could be had attempting the game with musical extremes, either speed metal or ambient house, and the concept was clever enough to get the game into Moma's design collection. Vin-Ribbon's eccentric creator, Masaya Matsuura, has often spoken about a modern update – with Sony now actively pursuing offbeat PS4 projects like Hohokum, it could be his time.
The Warriors (Rockstar, PS2/Xbox, 2005)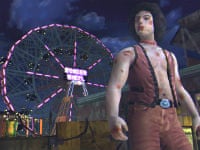 No one in the games industry does sleazy urban grit like Rockstar and this tie-in with the cult 1979 movie is one of the company's most under-rated titles. Following the events of the movie, players control the eponymous street gang is it makes its way through New York City to its Coney Island home base. Unlike the Grand Theft Auto titles, there's little in the way of open-world freedom, but this is more of a straightforward brawler, with a complex fighting mechanic and rollicking two-player co-op mode. Typically for Rockstar there is also an amazing licensed soundtrack slinging in '70s disco hits to contrast the relentless violence; the company even brought back original cast members to voice their virtual representations. According to Kotaku, a spiritual success was planned, based around the mods vs rockers battles of '60s Britain, but sadly nothing emerged.
Zillion (Sega/Tatsunoko Production, Master System, 1987)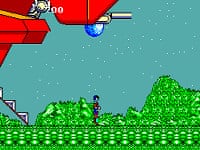 Though successful in Europe, Sega's 8bit Master System console nose-dived in Japan and the US so this tough, multi-directional platformer has faded from memory. Which is criminal because it is a tense, sprawling combination of Metroid and Impossible Mission, pitching the player into a maze-like enemy base looking for crucial diskettes filled with valuable information. Interestingly, every door in this place is locked so you have to explore each room, looking for code combinations to make progress. There are cool little RPG elements too. As you rush through you can power-up the character's health, jump and laser gun, and if you discover his two team mates, Apple and Champ, you can switch between them, making use of their differing capabilities. It's an unforgiving adventure, but totally worth revisiting if you can track down a working Master System and a copy of the game on eBay. And in the unlikely event you beat it, there's a sequel out there too.